THE FABULOUS VENDOR TEAM FOR THIS CELEBRATION
Venue: Avalon Legacy Ranch
Photography: Tara Arseven Photography
Videography: Taylor Vaughn Films
Florals: CD Designs
Photo Booth:Boho Glamper of Picture This!
Cake: Cakes by Lisa
Music: Sound Sensations
HMUA: Chroma Services
Bridesmaids' Dresses: Azazie
Men's Tuxes: The Black Tux
Like many 2020 couples, Kyndall and Carlos had to change their plans due to the pandemic. All while I have been rescheduling all my spring weddings, Kyndall found me a few weeks before their day – right after weddings were permitted again!
We did not have a whole bunch of time to spend together but during the engagement session I knew we were the perfect fit. We had all the fun within an hour!
When I got to Avalon Legacy Ranch, Kyndall was almost done with her final touch-ups. While I did her detail photos, Nick took care of the guys getting ready.
Their gift exchange was the sweetest! Not only the gift exchange between Kyndall and Carlos, but their gifts to their parents…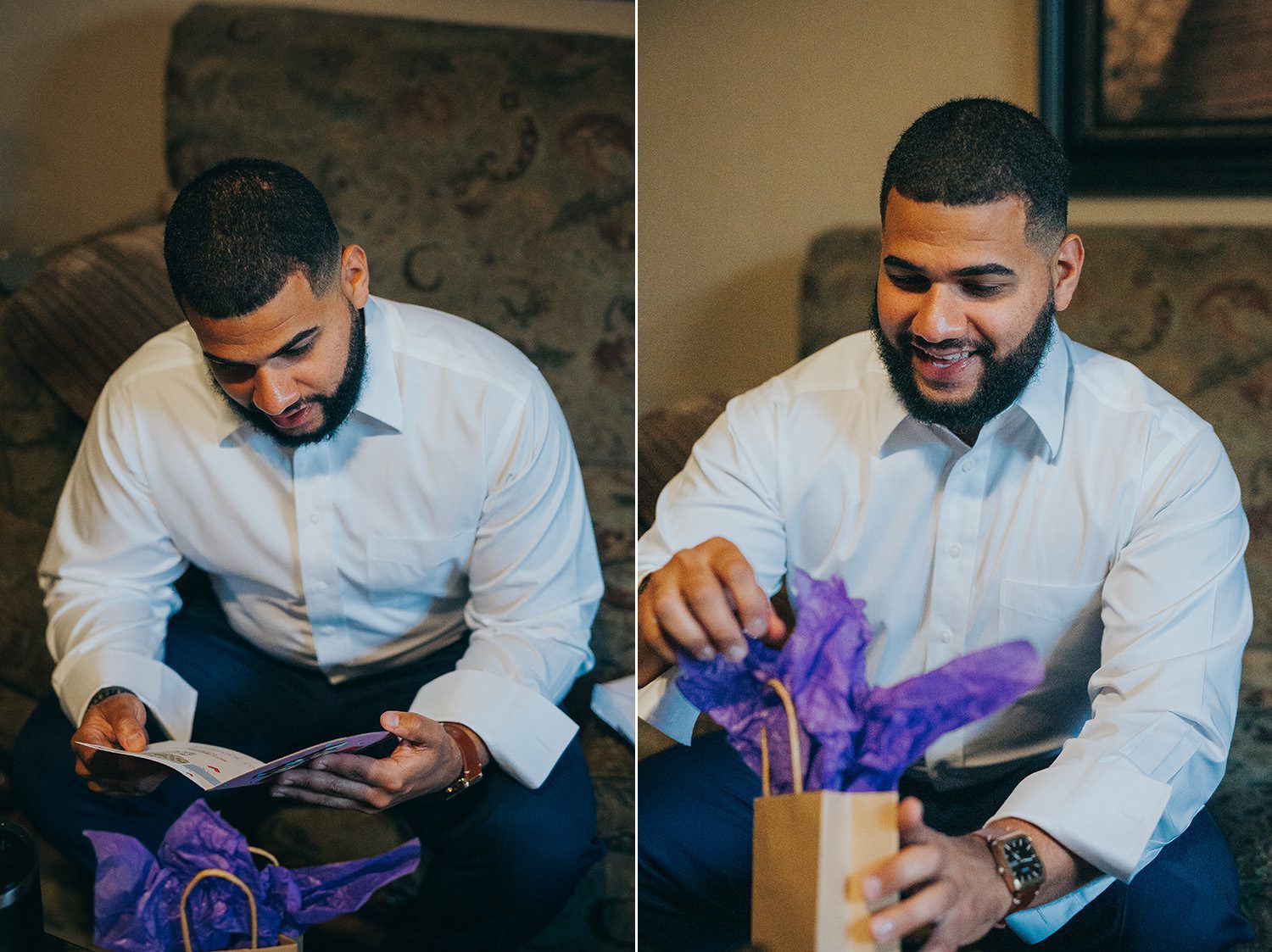 Kyndall and Carlos opted to not have a first look before the ceremony – so we did a first look with Kyndall and her bridal party, then with her dads.
We got really lucky with a bunch of clouds during the ceremony!
And the best reaction of 2020 award goes toooooo… CARLOS!
This was by far my favorite part of the day probably. Their officiant did an amazing job and even though this pandemic has been so nerve wrecking for most of us, we had a little laugh about it!
It's the small moments that are my favorites… Moms crying during the vows, rings being exchanged…
The wedding colors were mainly tones of blue and purple with sprinkles of gold and silver. The dining setup was one of the prettiest to date!
Kyndall and Carlos also had the most adorable photo booth I've seen to date! If y'all are thinking of renting one, you should definitely check out the Boho Glamper by Picture This!
I didn't realize how much I missed photographing weddings during the 3 month long quarantine and having my first wedding after such long time with you has been the most beautiful thing, Kyndall and Carlos! I'm so happy you needed to find yourself a new photographer, I'm so happy our paths crossed and I'm even more happy to give you such beautiful photos to remember and pass it down for generations! <3
Happy wedding day Kyndall and Carlos! We love you a bunch!

Tara