Last Monday early morning, I had the pleasure to finally meet with Marian and Anthony for their Dallas engagement session. They'll be celebrating their marriage in March 2021 and I am already so excited to part of their party!
As it's too hot during the day, Marian and Anthony opted in for a sunrise session. We met around 6:30 at White Rock Lake and it was the perfect setting. The temperature wasn't as hot, there weren't many people around and it was quiet – you could hear the breeze.
Their furkid Mochi joined us their Dallas engagement session too!
Mochi was a good guuurrrllll! She had her full attention on me anytime I'd want her to look at me – and she gave me all the big puppy grins! 🙂 I didn't even have to bribe her that much! Just giving her some pets and cuddles was enough!
Note to self: Next you have an engagement session, take boxes of lettuce for the duckies. Poor things thought you were going to feed them when you got close to the water.
I love it when my couples are playful. When I looked at Marian and Anthony, "Maybe piggy ride?" they didn't even blink twice haha!
And I guess this Dallas engagement session was Anthony's morning workout! 😀
Marian gets a kiss, Anthony gets a kiss – of course Mochi gets a kiss!!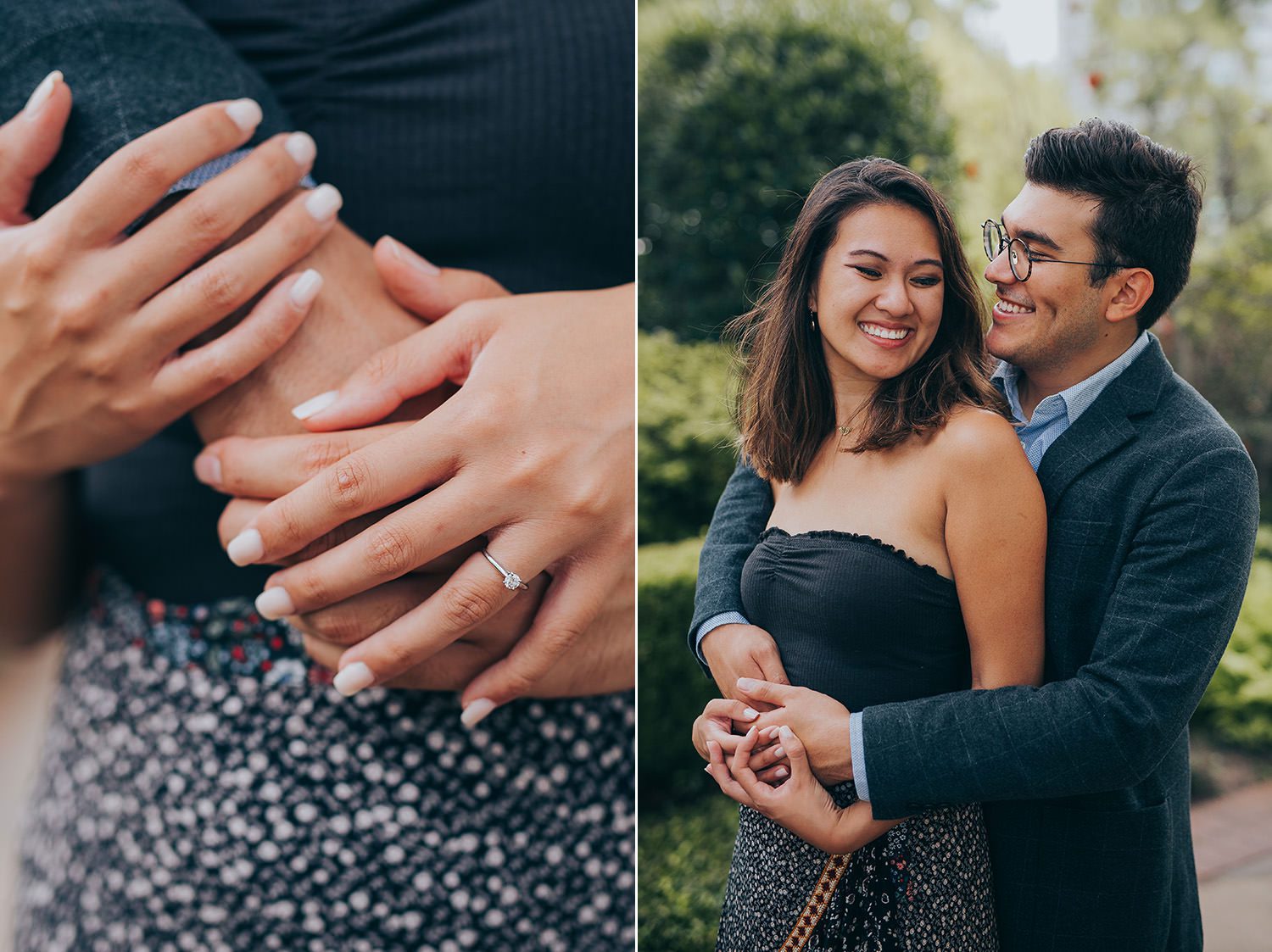 Marian and Anthony, I had the BEST time with you guys and I really look forward to seeing y'all again. Thank you so much for having me part of your journey!

HAPPY ENGAGEMENT YOU LOVEBIRDS!! <3