Oh my! How long has it been since my last blog? A month? Two? I don't even know at this point! It has been a busy wedding season, and I'm FINALLY getting back into my "normal life routine." This means more blog posts are ahead! HOORAY!
The Carlisle Room is one of the most popular wedding venues in Dallas. It offers various services and amenities, including an on-site wedding planner, a catering team, a wide event space, and a ceremony room. The wedding ceremony was held in the minimalist/art deco ceremony room downstairs, decorated with white flowers and greenery. The reception was held in the main room, decorated with gold accents and chandeliers. Everything was just breathtaking. No wonder so many couples choose to get married here.
My dear friendor, and wedding planner, Shay, introduced me to Emily and Andrew while they were still planning their celebration. Emily had told Shay how camera shy they were and how they wanted to find a photographer to make them feel comfortable in front of the camera and blend in. After a LONG phone call, we all agreed that we were the perfect fit for each other, proceeded with the booking, and met in person during their engagement session.
Emily and Andrew had known each other for a while. Some day in December of 2012, Andrew was passing through Emily's neighborhood on his way to Denton to visit his friend. He asked Emily if she wanted to grab some lunch, and they ended up at the Masala Wok (aka their favorite restaurant) – the best first date spot for two foodies. Shortly after, they made it official at their friend's NYE party.
When my couples decide to do a first look before anything else, I probably get too excited. Don't get me wrong! I love to document the excitement of the couple seeing each other for the first time during the ceremony. But I feel like the private first looks hit a little differently, if you know what I mean! 🙂
The anticipation, happy tears, big smiles, subtle hand squeezes… All happens right before my eyes – when nobody else is looking. Am I allowed to brag about how I get a VIP pass for all the intimate sweet moments during a wedding day?
Gloria of Blooming Accents did the beautiful florals that decorated the ceremony and reception room.
Doing a first look also allows me to do some of the family photos and wedding party photos before the event. This saves A LOT of time after the ceremony.
Oh, did I mention Andrew's dad was officiating their wedding? All the meaningful and sentimental details make every wedding day unique and special.
After the ceremony, we went outside with my couple for their newlywed portraits. This time of the day also allows my couples to be present at the moment and feel all the feels – before their crazy partying that'll last all night long.
I'm not sure if I have to repeat myself, but I LOVE working with LeForce DJs. Every wedding I have worked with them, the reception has been a breeze. Not to mention the amount of fun it always has been. LB had the entire room dancing all night long. I don't recall a moment when people sat down or were distracted by something else. He did such an amazing job to where the guests didn't even realize I sneaked the newlyweds outside for a few night photos, haha!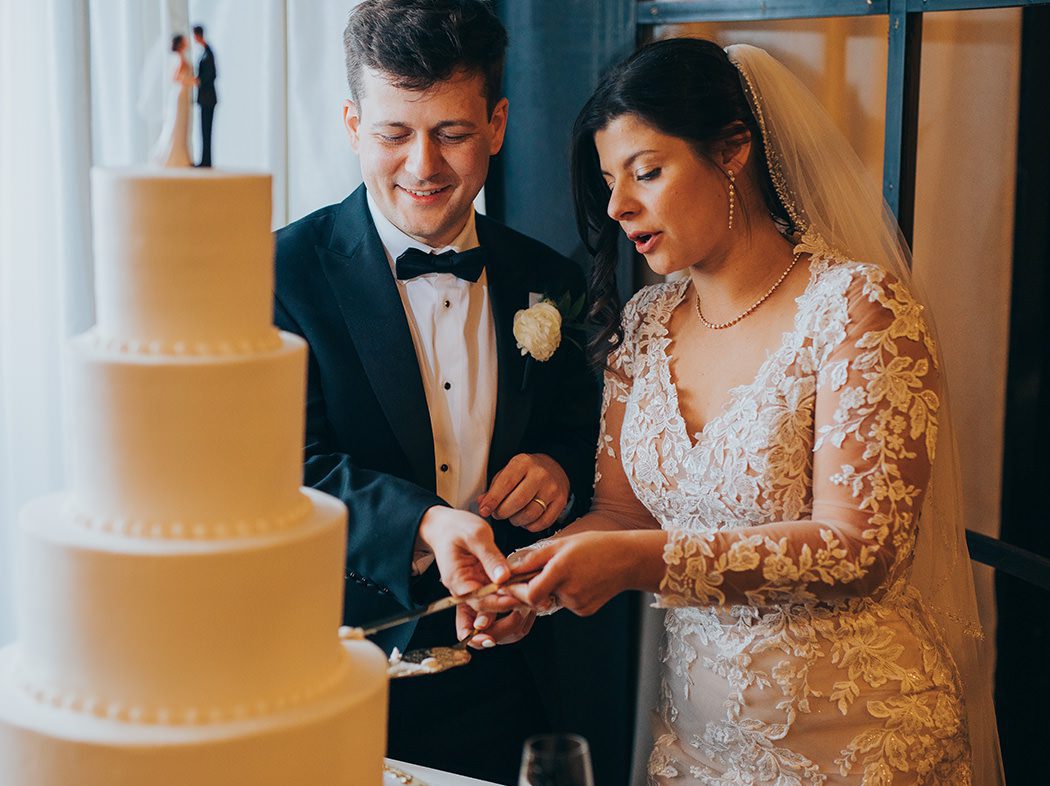 And here's the evidence of all my bragging about LB and LeForce 🙂
Also, none of us were ready for Andrew to sweep Emily off her feet with his beautiful voice. At first, I thought "it was another song" LB was playing. Then my assistant pointed out to me that Andrew was singing. Good thing I was able to pickup my jaw off the floor and captured some of the sweetest moments of this wedding day.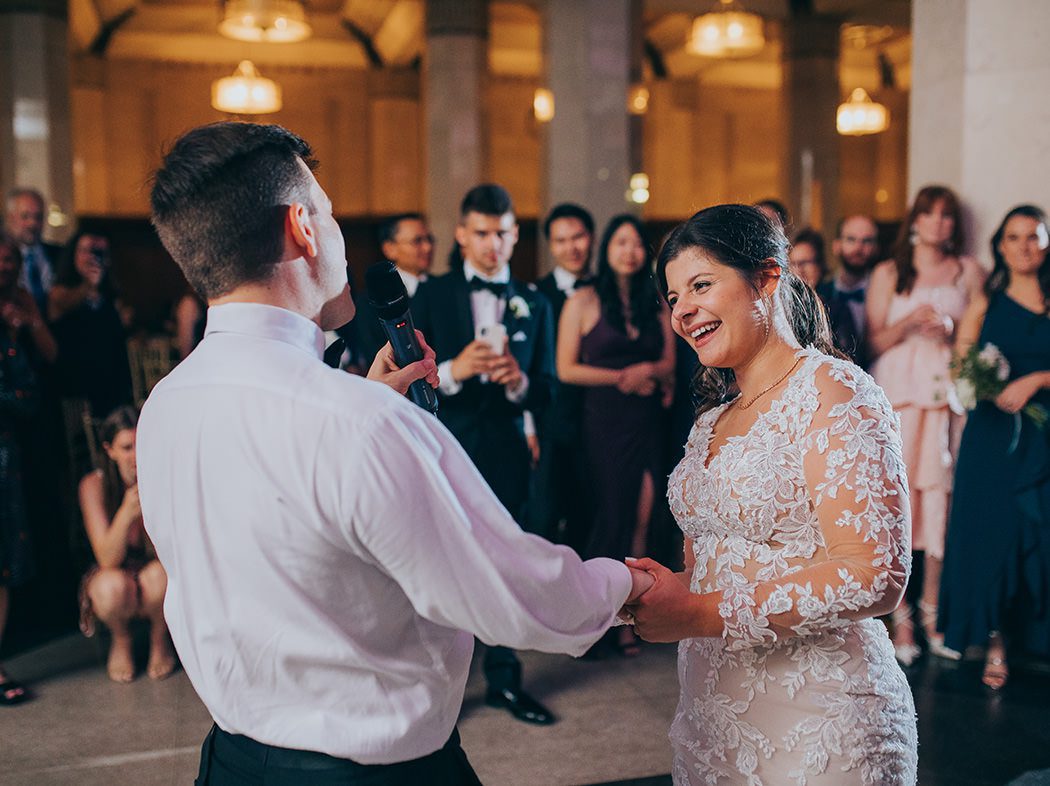 The private last dance is probably one of my favorite traditions from a wedding day. At the end of a very eventful day, it's a short time for the couples to realize, "hey, we are married! We did it!" without anyone watching them. Even I try to leave them alone after a few photos, so they don't get flashed throughout the entire song, haha! 🙂
Emily and Andrew, thank you so much for trusting me and having me as your wedding photographer. Getting to know you and spending time with you has been an absolute joy, and I look forward to getting a hangout planned with you and Scout sometime soon <3
Happy wedding, my lovelies,
T*
Photographer | Tara Arseven 
Wedding Planner | The Art of Weddings
Florals | Blooming Accents
DJ | LeForce LB Moore
Ceremony music | Bishop String Quartet
HMUA | Tease to Please 
Cake | Sugar Bee Sweets